Aug 27, 2020
Wesley Hunt Releases First General Election TV Ad: "America's Story"
Houston, TX – On Wednesday, Wesley Hunt, Houston native and combat veteran, released his first TV advertisement of the general election, America's Story. America's Story encapsulates the Hunt family story, rising from slavery to West Point in just 5 generations, as well as Hunt's dedication to preserving the American Dream for future generations.
"The American Dream is alive and well today, and my family is living proof," said Hunt. "America is the only country in the world where my family's story, a journey from slavery to West Point in just five generations, is possible. As a Nation, we should celebrate the progress we have made and build upon it so that the next generation is able to participate in the way of life we have fought to protect. As the next Congressman for Texas' 7th Congressional District I will work to ensure the same opportunities endure for generations to come."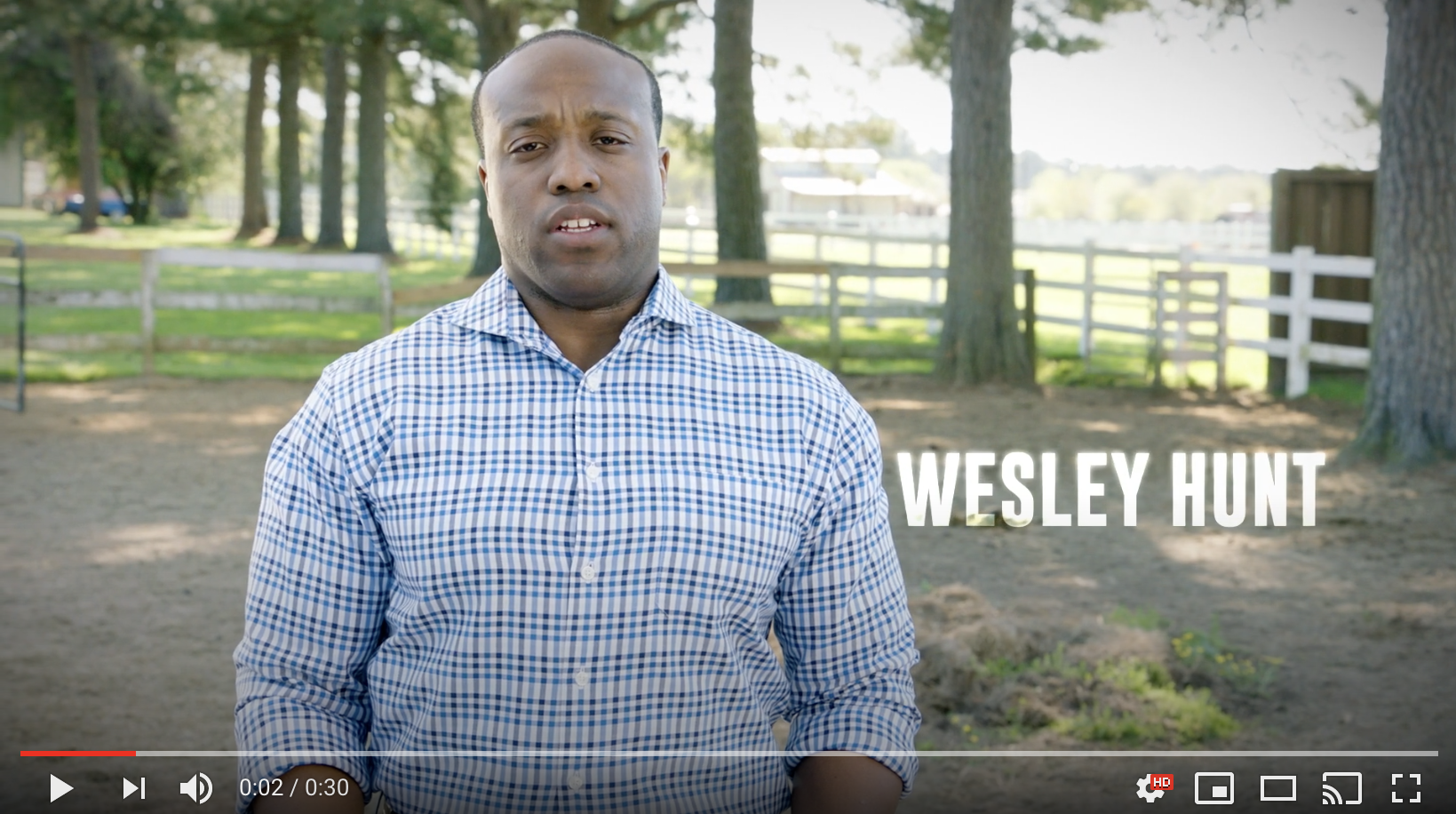 Click here to watch "America's Story"
Hunt is a Houston native and battle-tested leader willing to stand up for the 7th Congressional District. While his opponent Lizzie Fletcher made Pelosi Speaker of the House and refuses to condemn the most liberal of Democratic priorities, Wesley is a problem solver who will work with both sides to bring results home to the 7th District.
###
---